If you believe imitation is the best form of flattery, then you probably don't work for Rolex. Since the early days of their classic Oyster, they have fought to contact the numerous copies of their design. In time, they settled on superior quality and customer support to differentiate their brand.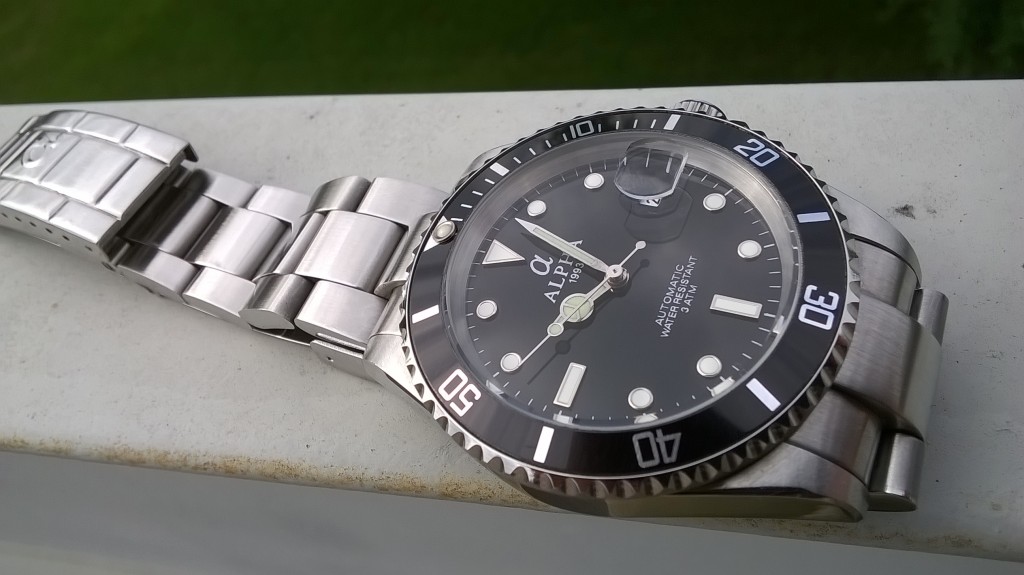 This watch is manufactured by Alpha in Hong Kong.  While some of their designs mirror today's watches, they are all branded by Alpha. They also have their own unique designs which are both functional and inexpensive. This watch was on sale for only $50, and quite a bargain.  Considering the movement is well made and accurate, this watch is comparable to many higher priced Swiss models. At 40 mm this watch is classically sized with a well integrated stainless steel bracelet.  The magnifier lens on the crystal works sufficiently, though I suspect it to be a glued on addition. The clasp works well, but the divers extension tends to pop out when not required. I would remove it if that were possible.

The only other issue was some light fogging due to moisture intrusion. I was able to open the watch, grease the seals and clean the inner crystal with RainX. That usually solves the problem. If not, then the crystal gasket may need replacing. For the money, this is really a good first watch for the budding collector. The low cost inspires you to open the case without fear of losing a huge investment.