This is another interesting watch with a good back story. A few years ago, my mother gave me a watch for Christmas. It was a nice black and gold watch, but I thought it was a bit "over the top". I had the receipt and took it back to JC Penny's for a refund.
At counter, I started looking at other watches but most were too gaudy or expensive. The Casio Pathfinders were very attractive but most retailed for over $300. I though this was a lot for a plastic watch. There were some nice Citizens, but their retail price is always over inflated. One watch that stood out was this big Timex automatic.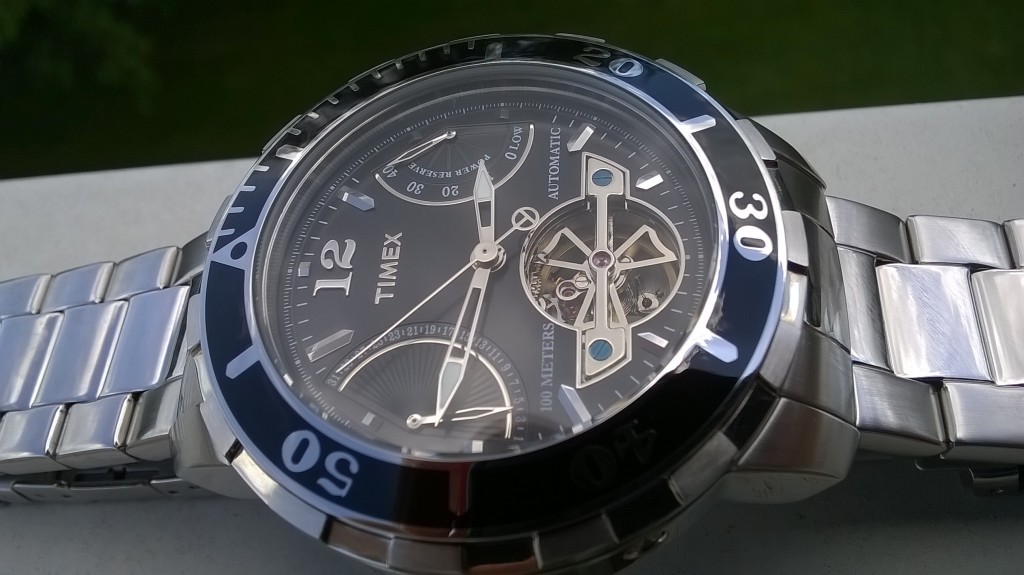 The dial was covered with small hands and had a "steam punk" look to it. The bracelet was nicely finished and well integrated with the case.  The price was excellent because Timex was having problems breaking the "T series" name in the US. I thought this would be a great dress watch, so I made the purchase. The watch has performed accurately since that time, and has become one of my favorites.